Loeb Center Advisory Council
The Loeb Center for Career Exploration and Planning Advisory Council consists of a dynamic group dedicated to expanding the Center's reach and ability to connect students with experiential opportunities in order to translate their Amherst educations into a future career.
Council members 2020–2023
JULIE AJINKYA '03
Julie Ajinkya, Ph.D., is the Vice President of Applied Research at the Institute for Higher Education Policy (IHEP). Her research interests include equity in postsecondary education and innovative models that improve degree completion for underserved populations. Prior to joining IHEP, Ajinkya worked at the Center for American Progress (CAP), where she focused primarily on underserved populations and the impact that demographic change has on a diverse portfolio of policy issues. Her work at CAP culminated in the production of a book, All-In Nation: An America That Works For All, which argues that equity is the best model for economic growth and lays out a federal policy blueprint to close gaps between racial/ethnic groups and meet our future workforce needs.
Ajinkya also serves as a visiting professor of Government at Cornell University's campus in Washington, D.C., where she teaches courses on race, inequality and public policy.In 2019, Diverse Issues in Higher Education named Julie one of the Top 35 Women in Higher Education. Ajinkya earned her M.A. and Ph.D. in Government from Cornell University and holds a B.A. in Political Science from Amherst College.
---
CATHERINE EPSTEIN
Catherine Epstein has been Amherst's dean of the faculty since 2014, and became the college's first provost and dean of the faculty in 2019. The provost and dean of the faculty is the chief academic officer of the college and has primary responsibility for matters of academic policy and for the academic budget.
A professor of history at the college since 2000, Epstein is a scholar of German history and the author of four books, including Model Nazi: Arthur Greiser and the Nazi Occupation of Western Poland (Oxford, 2010) and a textbook, Nazi Germany: Confronting the Myths (Wiley-Blackwell, 2015). Provost Epstein has taught a wide range of European history classes, including courses on the Holocaust, Nazi Germany, and World War II.
---
CHIP GARNER '89
Chip Garner is a strategic communications and marketing executive who, most recently, was an Executive Vice President at BerlinRosen, leading the Digital Advocacy practice in creating and implementing integrated communications and thought leadership strategies for leading non-profits, foundations, racial justice organizations, and progressive coalitions.
Before BerlinRosen, Chip had senior executive roles at MWW, Ogilvy, and Rubenstein and was the VP of PR at British Airways, overseeing all corporate and creative campaigns, media relations, and crisis communications in the Americas. Chip also co-founded Bizprov, a leadership and communications coaching consultancy.
Chip's communications background includes digital marketing at Showtime Networks, and the New York Times, news production at ABC News with Peter Jennings and Barbara Walters, and a memorable stint producing infomercials in Florida.
Chip graduated from Amherst in 1989 with a degree in English, where he was a co-president of the BSU, and earned his MBA in Media and Communications from Fordham University in 2009.
---
JEFF GLASS '90
Jeffrey Glass is the co-founder and CEO of Hometap Equity Partners, a data-driven, residential real estate platform that is changing home ownership financing by providing homeowners with a financial alternative to debt. A serial entrepreneur, business operator, and investor, Jeff started his first company during his first year at Amherst College, and since then has been the founder and CEO of multiple successful technology-driven companies over the past 3 decades. He's led businesses through difficult survival moments, as well as through periods of award-winning hyper growth. He has also been an investor in a broad set of businesses during his tenure as a Managing Director at Bain Capital Ventures.
Jeff sees entrepreneurship as the "liberal arts" of business and credits his enthusiasm for starting companies to the critical thinking he learned at Amherst and a desire to help talented and driven people perform at their best. This passion has made its way into the nonprofit world, where he helped create BUILD Boston, an organization that teaches entrepreneurship to at-risk students as a way of motivating them to excel in high school and go on to college.
Jeff majored in Political Science and Economics at Amherst College. His love and appreciation for his time at Amherst has led Jeff to hold a number of alumni roles over time, including Class Agent, Class President, Reunion Chair, Regional Capital Campaign Committee Member, Student Mentor and others. Jeff earned a M.B.A. from Harvard Business School, where he later served as an Entrepreneur in Residence. He and his wife, Amy, live in Brookline, Massachusetts, and have three children.
---
BRAD GOLDBERG '91
Brad Goldberg is a builder of disruptive fintech, consumer, and tech platform businesses. At Microsoft he learned to develop products with differentiated value propositions, manage large organizations and create technology platforms. He led two fintech businesses from the initial stage to scale including Apex Clearing (going public via a SPAC), and the online brokerage OptionsHouse (sold to General Atlantic and then E*TRADE) for PEAK6 Investments. He is a Limited Partner Advisor at NYCA Partners, Lead Independent Director at Spark Networks (NYSE: LOV), and a Board Member at Cellar Tracker. Brad is an active advisor for CEOs scaling businesses at the intersection of trends across technology, finance, community, and culture.
Brad started his career at a tech startup in Tokyo before returning to the US to work in strategy consulting. He joined Microsoft, first leading product management teams in Visual C++ and SQL Server, and then as an executive leading multi-billion P&Ls in Server Platforms and Search. After Microsoft, he joined PEAK6 as CEO of Online and then became President of PEAK6 Investments. He started, operated, sold, and invested in fintech businesses across capital markets including brokerage, digital advice, clearing and custody, and trading. In addition to leadership of Apex and OptionsHouse, he managed business operations across the firm's portfolio with a focus on strategic planning, people operations, technology. Brad led efforts to evaluate new opportunities and invest capital. After PEAK6, he moved to Italy to build a wine marketplace which evolved into a focus on wine as a consumer product and asset class.
Brad has a B.A. in Economics from Amherst College, passed the highest level of the Japanese Proficiency Test certifying fluency, and an MBA from Harvard Business School where he earned second year honors.
---
ELIZABETH GRAYER '86
Elizabeth Grayer is a lawyer and a nonprofit executive. She spent much of her career at the law firm of Cravath, Swaine and Moore, where she was the second female litigation partner in Cravath's history. At Cravath she litigated cases in court, conducted investigations, provided legal counsel, and represented clients in arbitrations and mediations. Also while at Cravath, Elizabeth taught, recruited lawyers, and spoke about issues relating to the law and to women in the law. In 2011, Elizabeth changed her professional focus and became the President of Legal Momentum (formerly the NOW Legal Defense and Education Fund). At Legal Momentum, she used legal and policy advocacy to help ensure the economic and personal security of all women and girls. Since leaving Legal Momentum, Elizabeth has served as an interim executive, a consultant, and a very active board member at a number of different nonprofit organizations. Recently, she was the interim chief operations officer at Sponsors for Educational Opportunity (SEO). Elizabeth graduated magna cum laude with a degree in Philosophy and also holds a J.D. cum laude from Harvard Law School.
---
DOUGLAS C. GRISSOM '89, P'22
Doug Grissom is a Managing Director on the Madison Dearborn Partners (MDP) Business & Government Software and Services team. Prior to joining MDP, he was with Bain Capital in private equity, McKinsey & Company, and Goldman Sachs. Doug currently serves on the Boards of Directors of BlueCat Networks, CoVant Technologies II and Fleet Complete. In addition, he was formerly on the Boards of Directors of @stake, Aderant, Asurion, Cbeyond, Fieldglass, Great Lakes Dredge and Dock, Intelsat, LGS Innovations, Lightspeed Systems, LinQuest Corporation and Neoworld. Outside of MDP, he is a Board Member at Amherst College, the Harvard Business School Fund Council, the Lincoln Park Zoo, METROsquash, the Museum of Science and Industry, the University of Chicago Laboratory Schools, and Churchill Downs.
---
ROBERT KWAK '92
Robert Kwak is the Chief Operating Officer of Benchmark Arts, a concept development and art fabrication firm serving artists, galleries, themed entertainment companies, and cultural institutions. The firm's clients include the Museum of Contemporary Art (Los Angeles), the Rose Kennedy Greenway, Walt Disney Imagineering, and numerous mid and late-career artists. Robert has also served as visiting lecturer at the Massachusetts College of Art and Design where he taught public art production.
Prior to Benchmark Arts Robert founded Muu, a contemporary furniture company committed to sustainable design and domestic production. A finalist for the Industrial Design Society of America's Design Excellence Awards, the company received media coverage from Dwell, the Los Angeles Times, and California Home + Design among others. He began his career at Sony Music and has also worked in fundraising and event production on state and national political campaigns.
Robert holds a B.A., magna cum laude, (Interdisciplinary/Cultural Studies) from Amherst College and a J.D. from Georgetown University. In addition to his work at Benchmark Arts, he is a trustee of the Institute of Contemporary Art/Boston and the Massachusetts Historical Society.
---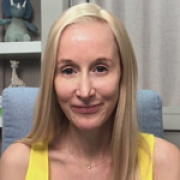 Melissa Lawrence graduated Phi Beta Kappa and summa cum laude from Amherst in 1991, receiving the George A. Plimpton Fellowship from the Board of Trustees. While at Amherst, she also received a Forris Jewett Moore Fellowship for work at Yale Law School.
After Amherst, she studied philosophy as the French department's fellow at the École Normale Supérieure in Paris for one year and then at Cambridge University as Amherst's Evan Carroll Commager Fellow, where she earned an M.Phil. Melissa then attended Harvard Law School pursuant to Amherst's John Woodruff Simpson Fellowship.
After clerking for a federal judge (S.D.N.Y.) and working at Covington & Burling in Washington D.C., Melissa worked as a senior corporate attorney for HBO and then, throwing caution to the wind, turned to the internet video space. She is now the CEO of Cloudmom, an internet video resource for pregnant women and new moms that has over 21 million YouTube views and enjoys a large social media following. Cloudmom has worked with Amazon, MasterCard, United Healthcare, Chicco, Inglesina, and various other brands in the parenting space and had the pleasure of employing a talented Amherst student during the summer of 2020 through the Loeb Center.
Melissa has appreciated opportunities to volunteer at Amherst as a Class Agent and member of the Annual Fund Committee. She also enjoys tailgating as the Co-President of the Class of '91. A mom of six, Melissa resides in Barcelona, Spain.
---
CHARLES ASHBY LEWIS '64, H'03, P'93
Charles Ashby Lewis is Chairman of the Lewis-Sebring Family Foundation and Managing Partner of Coach House Capital, his family office. He is a retired Vice Chairman, Investment Banking, of Merrill Lynch & Co., having worked for it and a predecessor from 1970 to 2004. Chuck was Assistant to the President and CEO of Computer Technology, Inc., 1969-70, and served in the U.S. Army from 1966-69, attaining the rank of Captain.
Chuck was educated at Amherst College, graduating in 1964, and he received his M.B.A. from the Wharton School of the University of Pennsylvania in 1966. He received honorary degrees from Amherst and Grinnell College.
Chuck was a Trustee of the University of Chicago. He has long been involved with the UChicago Urban Education Institute (UEI) and is a life member of the College Advisory Council.
He is a Life Trustee of Amherst, co-chaired one of its campaigns, and is actively involved with its Loeb Center for Career Exploration and Planning, including as an Advisory Council member. He is a Life Trustee of the Chicago Symphony Orchestra and a Trustee of the Museum of Science and Industry, Chicago. He is also a member of the Commercial Club of Chicago. He is also a member of the Advisory Committee of Northwestern University's Center for the Study of Diversity and Democracy.
He was a member of the National Finance Committee for both Obama presidential campaigns and has authored numerous commentaries he calls "Obamagrams." He has also authored "PetePosts" and "BidenBriefs." He conceived of the concept of an "Education Exoskeleton" and has written about it.
Chuck is married to Penny Bender Sebring, Ph.D., a Senior Research Associate at the University of Chicago and the Co-Founder of the UChicago Consortium on School Research, a principal component of UEI. They have three children and five grandchildren.
---
MICHAEL LOEB '77, P'21
Michael Loeb is a serial entrepreneur and the founder and CEO of Loeb.nyc.
After starting his career at Time, Inc., Michael co-founded the Synapse Group with partner Jay Walker. Under Michael's direction, Synapse grew to become the largest seller of consumer magazine subscriptions worldwide, with its revolutionary and patented Continuous Service Model. Michael and Jay went on to form and incubate Priceline.com together at Synapse, leveraging a shared team of operators and capital.
When Synapse Group was sold to Time Warner in 2006, Michael formed Loeb Enterprises with partner Rich Vogel to ideate and develop new business concepts. The largest of those ventures was ScriptRelief, a pharmacy discount provider that has a membership in excess of 12 million Americans.
In 2019, Loeb Enterprises rebranded to Loeb.nyc and now boasts a portfolio of over 18 direct investments, most of which execute from Loeb.nyc headquarters in Manhattan. Under Michael's visionary leadership, Loeb.nyc has established a new model for startup investments. By pairing exceptional strategic and executional talent with passionate founders, Loeb.nyc significantly de-risks startup launches.
Michael sits on the board of several non-profit organizations and is an avid philanthropist. He currently resides in New York City with his wife and children.
---
JASON SPERO '94
Jason Spero is Vice President, Global Business at Google. He is the Global Business Lead for Search, Display, Shopping, Analytics, and Google Marketing Platforms offerings. Previously, Jason was Global VP of Mobile, where he drove strategy and operations for Google's Mobile offerings on Search, Display, and YouTube. Jason is passionate about the transformative influence of mobility and connectivity.
Jason joined Google in May 2010 as part of the company's acquisition of AdMob, where he was Vice President and General Manager of North America, responsible for strategy and operations. In this role, he also led the company's Sales, Business Development, and Marketing teams.
Jason has more than 20 years of experience in product, marketing, and general management functions in mobile at Google, AdMob, Digital Chocolate, and Openwave. He was also an Entrepreneur in Residence at Redpoint Ventures.
Jason holds a B.A. from Amherst College and an M.B.A. from the Kellogg Graduate School of Management. He serves on the Board of Directors of GirlsWhoCode. He is an advisor to Google's growth equity investment fund CapitalG. Jason lives in San Francisco with his wife and two daughters.
---
LINDA STEELE '85
Linda Steele is the Founder and CEO of ArtUp, an idea incubator and business accelerator that breaks down barriers to the creative economy; nurtures ideas that drive social change; and launches artists into creative entrepreneurship. ArtUp initially began as a grantmaking initiative under Steele's leadership as Chief Engagement Officer at ArtsMemphis. Additional accomplishments during her tenure include creating an arts-based, community development grant portfolio, the Engagement Transforms Communities (ETC ) grants, and launching a Community Engagement Fellowship to build the capacity of Memphis artists and neighborhood leaders in the field. She is the driving force behind the transformation of an abandoned storefront and former liquor store into an art gallery and community flex space called OMG in Orange Mound, Memphis, TN. This work has allowed her opportunities to present on the power of arts, creativity, and innovation to revitalize disinvested communities at conferences and workshops across the country and around the world.
A native of Cleveland, Ohio, Linda has used her entrepreneurial expertise in the past to help open a first arts-based private pre-school in Park Slope, Brooklyn. She has served in leadership positions at Urban Gateways: Center for Arts Education, the Art Institute of Chicago, and Cool Culture, Inc., and has an extensive background in youth development and education. She is a graduate of both Amherst College and Harvard University.
Her work at ArtUp and ArtsMemphis has received numerous honors and awards, including: the inaugural Robert E. Gard Award from Americans for the Arts; 2016 and 2017 Artworks grants from the National Endowment for the Arts; membership in the 2016-17 PlaceLab Salon Sessions in Chicago, Illinois; and 2017-18 membership in New INC in New York City, the first museum-led incubator dedicated to supporting innovation, collaboration, and entrepreneurship across art, design, and technology. She is a 2020 City of Memphis Housing and Community Development Trailblazer Award winner. Steele is the host of The Artivism Podcast on the OAM Network, where she interviews artists, activists, and creatives who work at the intersection of art and social activism.
---
Beth is an accomplished public, nonprofit, and philanthropic leader who has spent her career leading transformative efforts to improve the lives of young people. She is currently CEO of A Better Chicago, changing how Chicago fights poverty by investing in organizations and leaders that are creating opportunity for Chicago's youth. A Better Chicago has invested over $65M in high impact non-profits and reaches over 49,000 youth annually.
Previously, Beth was Vice President of Strategy and Programs at The Joyce Foundation guiding an annual portfolio of $50 million, providing strategic direction across six program areas, and working on foundation-wide innovation initiatives. Prior to Joyce, Beth served as Deputy for Education for Chicago Mayor Rahm Emanuel, working with education, non-profit, business and community leaders to define the city's education policy agenda. Her portfolio included Chicago Public Schools, City Colleges of Chicago, Department of Family Support Services, Chicago Park District and Chicago Libraries. Beth previously served as Executive Director of the Pritzker Traubert Family Foundation and worked for Chicago Public Schools with then CEO Arne Duncan, serving as Director of the Office of Extended Learning Opportunities and leading the Office of Management and Budget.
Beth holds a B.A. in English and American studies from Amherst College, as well as a master's in public policy from the University of Chicago. Currently, Beth is Vice Chair of the City Colleges of Chicago's Board of Trustees, a board member of The Partnership for College Completion and Thrive Chicago, and serves on the Illinois P-20 Council.
---
ADRIANNA M. TURNER '14
Adrianna M. Turner is a senior team manager consultant for Blueprint Talent Group LLC. Following graduation, she served as an Amherst College post-graduate fellow for diversity and inclusion as well as served as interim director for the Multicultural Resource Center (MRC). In 2016, she served on the College's Presidential Task for Force for Diversity and Inclusion. Adrianna majored in neuroscience with a specialization in culture health and science and currently resides in Chicago, Illinois.
---
CRYSTAL VALENTINE '04
Crystal Valentine, Ph.D., has a career that has spanned industry, academia, and investing. She is currently a Partner at Cross Creek, a venture capital firm in Salt Lake City where she invests in companies that are using data and machine learning to disrupt large industries. Prior to joining Cross Creek, Crystal held various executive roles within the technology industry. Most recently, she was the Chief Data Strategy Officer at Eventbrite (NYSE: EB) where she oversaw all technical and operational aspects of data and analytics. Her role included leading a global team of data scientists, architects, data engineers, and analysts who used data to improve operational efficiencies at Eventbrite and to integrate data-driven insights into the Eventbrite platform. Prior to Eventbrite, she served as the VP of Technology Strategy at MapR Technologies, a venture-backed big data platform company.
A celebrated technology leader, Crystal was named a Tech Executive Who Matters by HMG Strategy; Data Innovator of the Year by the Women Tech Council; a Person to Watch by Datanami, and won a Silver Stevie awardee for Female Executive of the Year in the computer software category.
Before working in industry, Crystal established a reputation as an accomplished researcher and professor. After completing her B.A. in computer science at Amherst College, she received a Fulbright to study theoretical computer science in Padova, Italy, and then went on to complete her M.A./Ph.D. in computer science at Brown University.  She served as a research assistant at MIT Lincoln Laboratory, and then spent two years as a tenure-track Assistant Professor of computer science at Amherst College where she taught courses on big data, databases, and computational biology.  She's authored several academic publications in the areas of big data, algorithms, computational biology, and high-performance computing.  She also holds a patent for Extreme Virtual Memory.
---
ADRIENNE WHITE-FAINES '82
Adrienne White-Faines brings a background in healthcare strategy and constant commitment to improve health status of populations across the globe to her work with the Financial Health Network (FHN), where she joined in 2020 as Vice President and Market Lead of Healthcare. In this role, she helps FHN navigate the intersection of physical health and wellbeing and financial health for employers and the healthcare sector, including payors, health and hospital systems, provider associations, tech ventures, and community organizations.
Adrienne brings extensive experience as a healthcare executive in operations administration, strategy design and business development, and medical education, with complex health institutions, associations, and physician practices.
Previously, Adrienne served as the CEO for the American Osteopathic Association (AOA), the professional association that represents more than 150,000 osteopathic physicians (or DOs) and medical students in the United States. Just prior, she was Vice President and Chief Health Officer at the American Cancer Society, Illinois Division, where she had oversight of research, education, advocacy, and patient services. She was also COO of a health care and physician practice management consulting firm after serving over 10 years in capital strategic planning and community services development at Northwestern Memorial Hospital in Chicago. Before relocating to Chicago, she began her career working at both LA County Hospitals and the Health and Hospital Corporation in New York City.
Adrienne holds a B.A. degree from Amherst College, an M.P.A. from University of Southern California, and two honorary doctorates. She continues to serve on numerous local and national boards and advisories, committed to advancing equity for diverse populations.
---
NIC ZHOU '10
Nic Zhou is a Managing Director and Partner at the Boston Consulting Group (BCG) in their Nashville office. He joined BCG out of Amherst in 2010, starting in the Singapore office, and subsequently moved to New York in 2012. In 2022, he moved to Nashville with three other partners to found BCG's office there. At BCG, he is a core member of the consumer and people, and organization practices. He is an expert on the wine, beer, and spirits industry in the U.S. and globally. He has experience working in a wide array of other consumer-facing industries, including beauty, food and nutrition, luxury goods, travel and tourism, and durable goods, specifically furniture, and outdoor equipment. His work focuses on innovation, strategy, and large scale change. He is a leader in the firm's Asian Diversity Network and leads recruiting for BCG's Nashville office.
Outside of BCG, Nic is a member of multiple Chambers of Commerce across the markets where he serves clients. At Amherst, Nic was an AAS Senator, President of the Debate Society, and an avid competitive debater. He majored in Political Science and Psychology. Nic lives in Nashville with his wife, Priyanka.